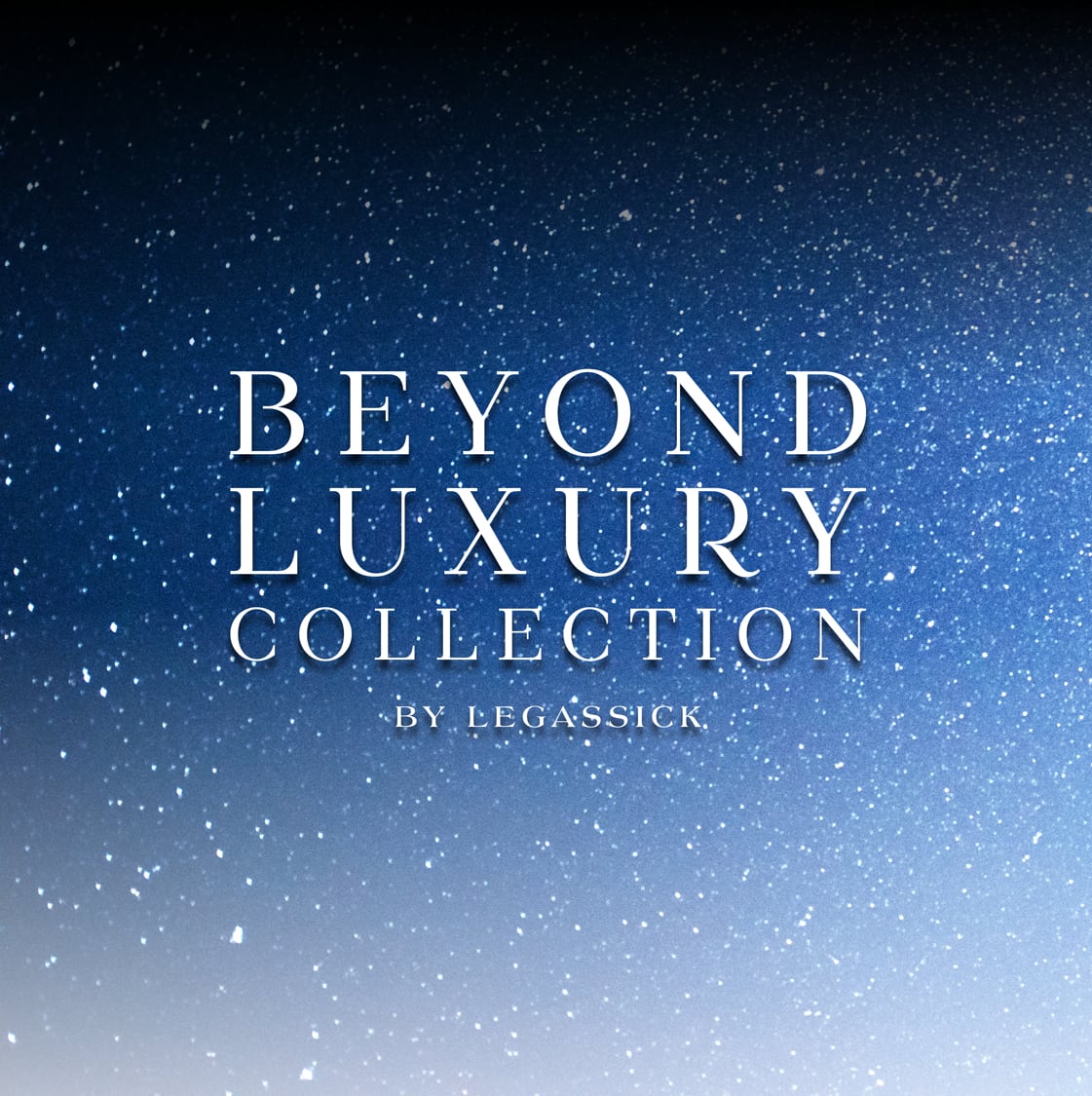 The ultimate in bespoke fine high jewellery... The Beyond Luxury Collection.
The Beyond Luxury Collection is a showcase of exclusive, one-of-a-kind, world-class jewellery pieces designed and created by hand by LeGassick's own Master Jewellers. These designs contain only the world's rarest and finest gemstones, with a focus on composition and craftsmanship.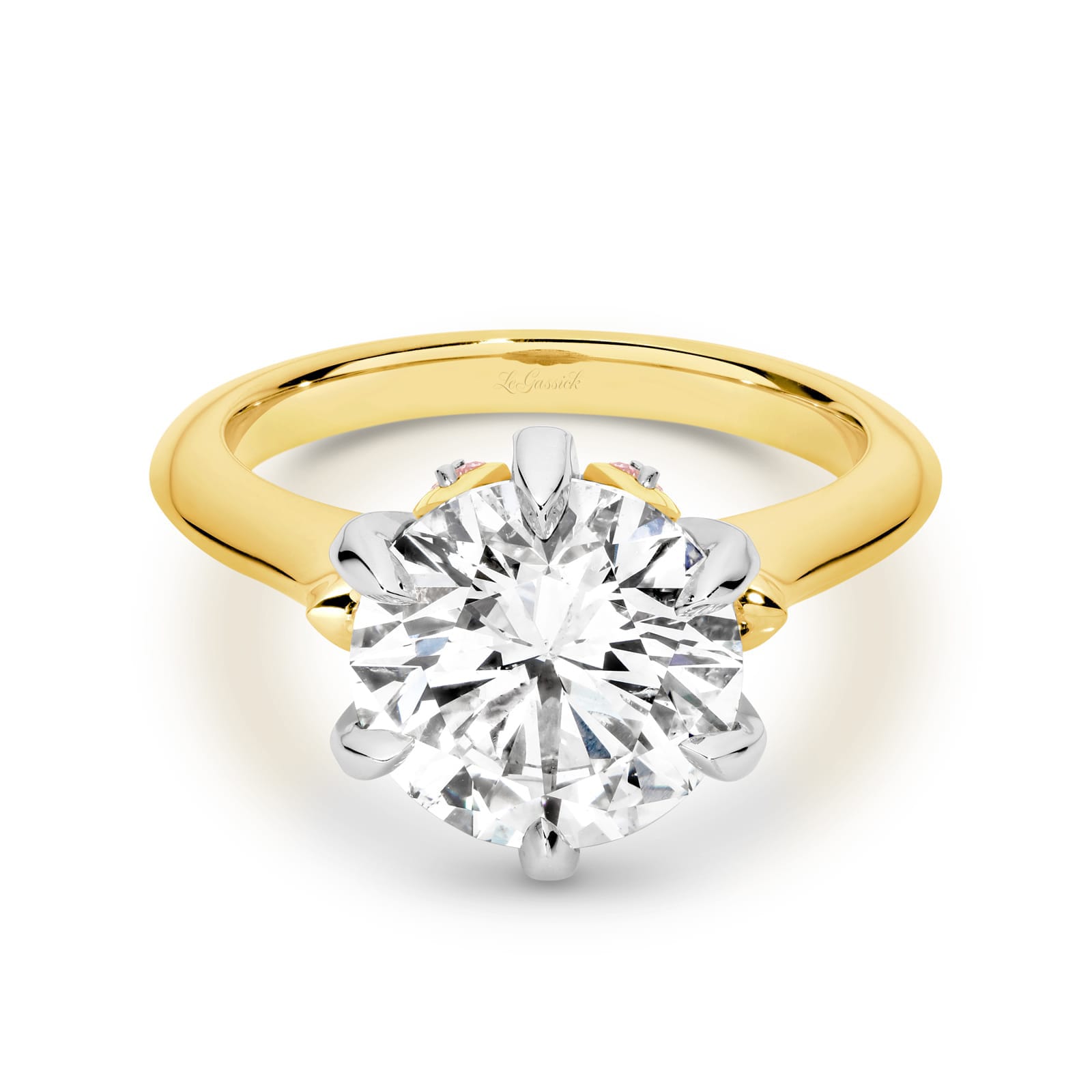 Genevieve
Enchanting and breathtaking, Genevieve is the fairest of them all. Her magnificent 5.03ct round brilliant cut solitaire diamond is every girl's dream.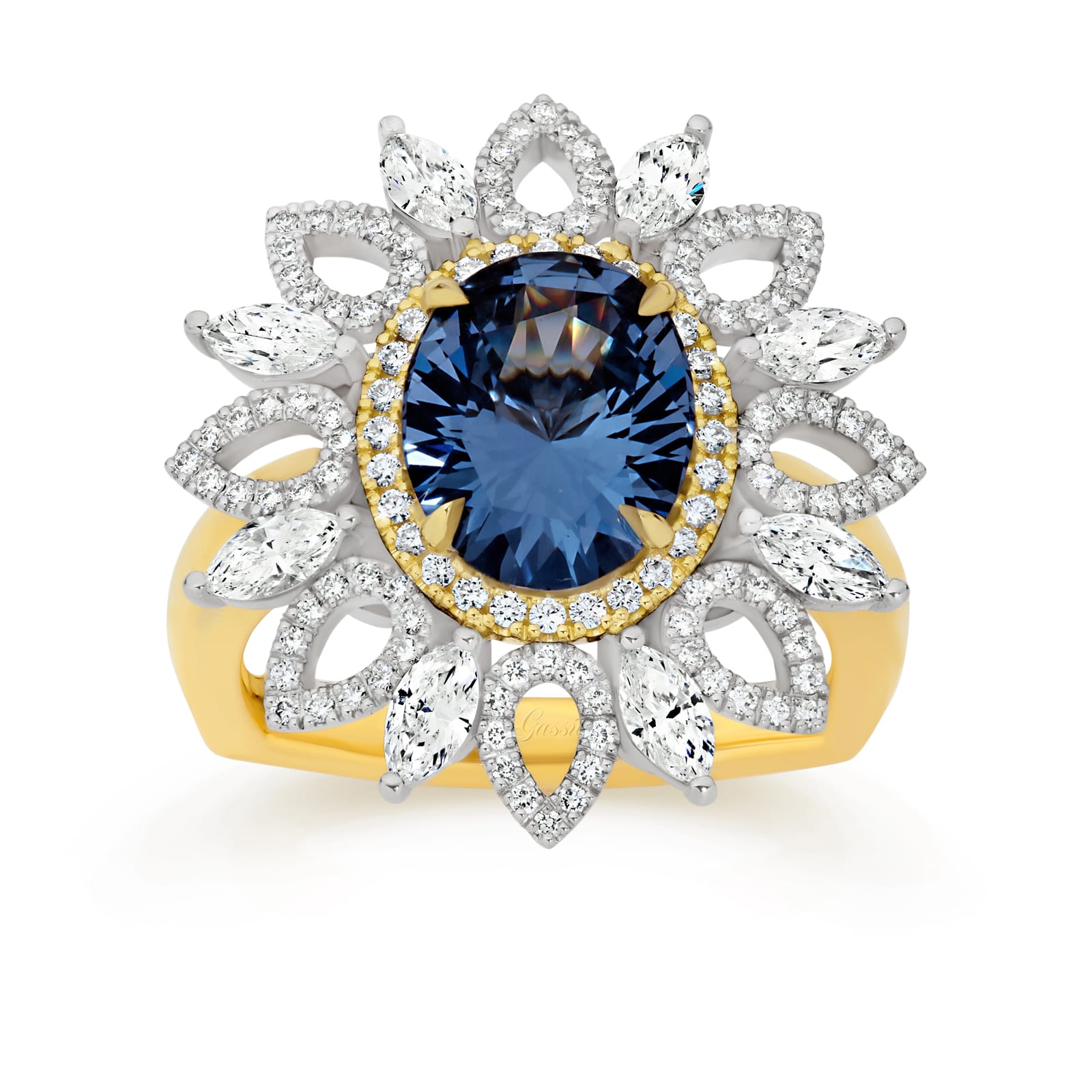 Aurora
Capturing the invigorating energy of this magnificent, unheated 3.87ct Spinel, Aurora embraces every sunset and sunrise as if it's her first.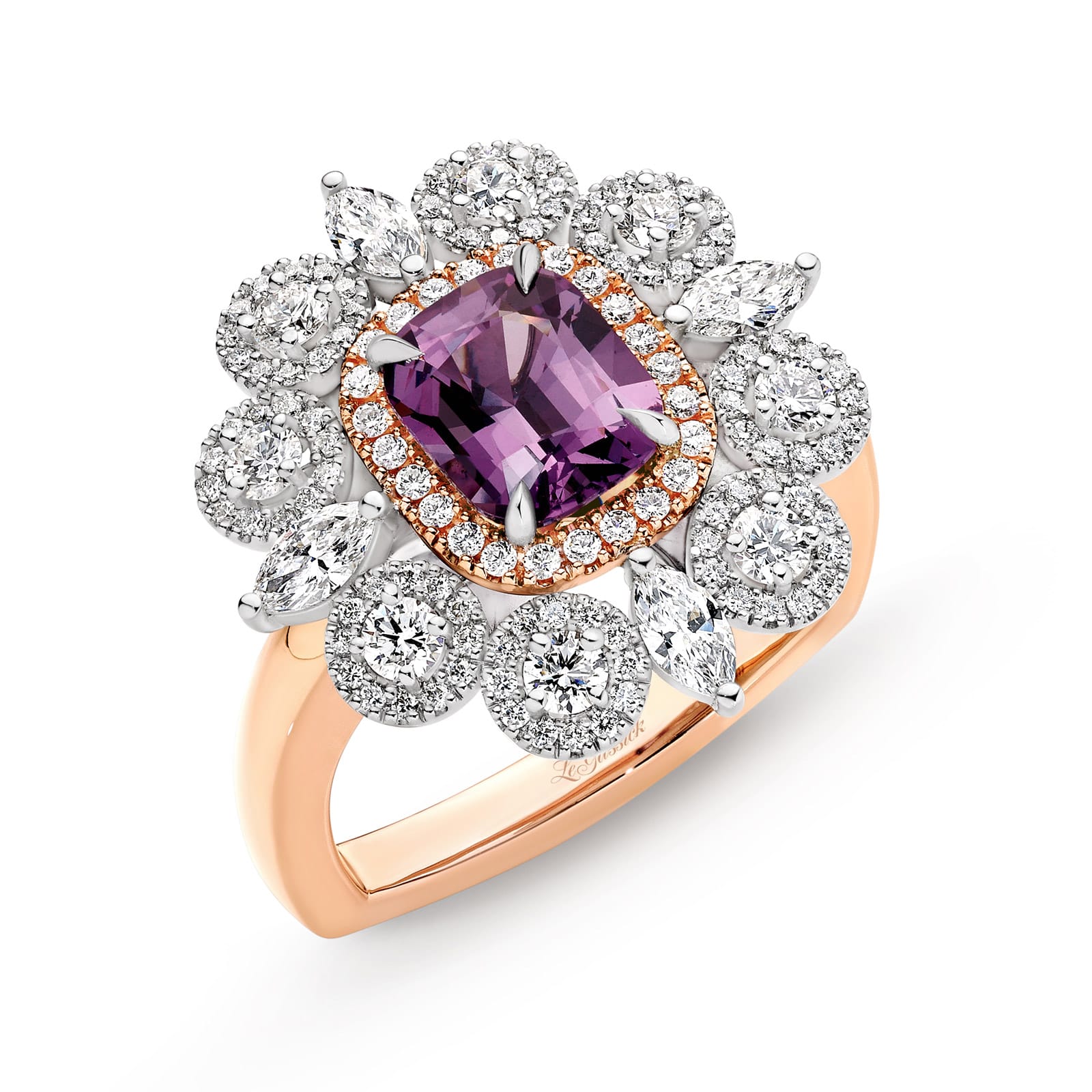 Eloise
Exquisite by name and even more by nature, Eloise is the envy of everyone around her as she loves to be the life of the party. Inspired by sophisticated French styling, her 2.31 carat cushion-cut natural Lavender Spinel steals the dance floor with her pirouetting diamond halos, enhancing her magnificent performance.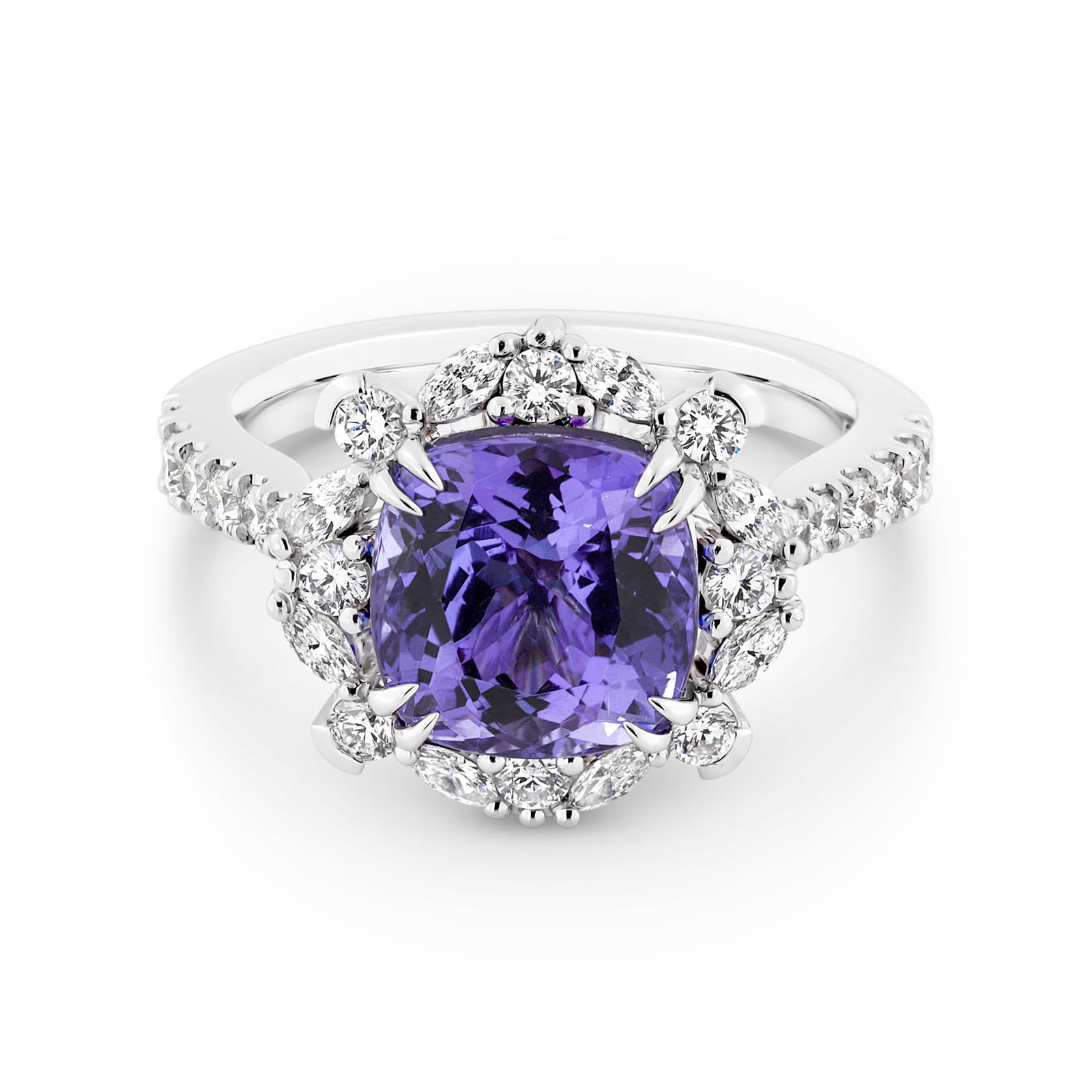 Violetta
With the most striking blue-purple tones, Violetta is simply mesmerising. Her 4.06ct cushion tanzanite centre offers the most striking and rich colour, contrasted and enhanced by her sparkling white halo of diamonds. With a strength of character combined with classic elegance, Violetta is a sophisticated masterpiece to be treasured now and forever.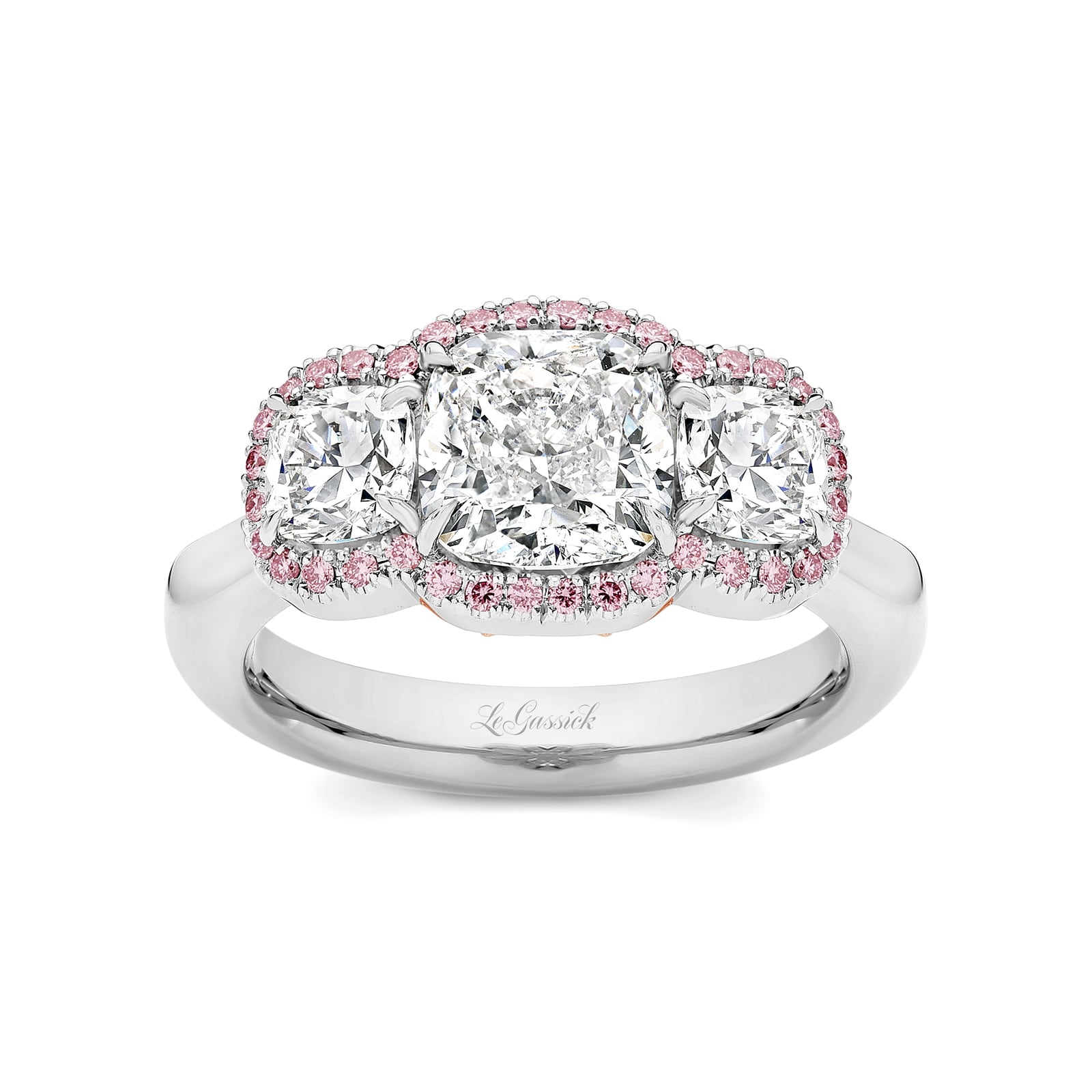 Melody
Speaking the language of love, Melody will capture your heart and soul forever. Her impressive trilogy of cushion cut diamonds features a stunning 2.11 carat E SI2 centre stone that will leave you breathless, with 2=1.00 carat EVS2 side stones that have been encircled by an exquisite halo of rare natural Argyle pink diamonds, symbolising love, creativity and romance.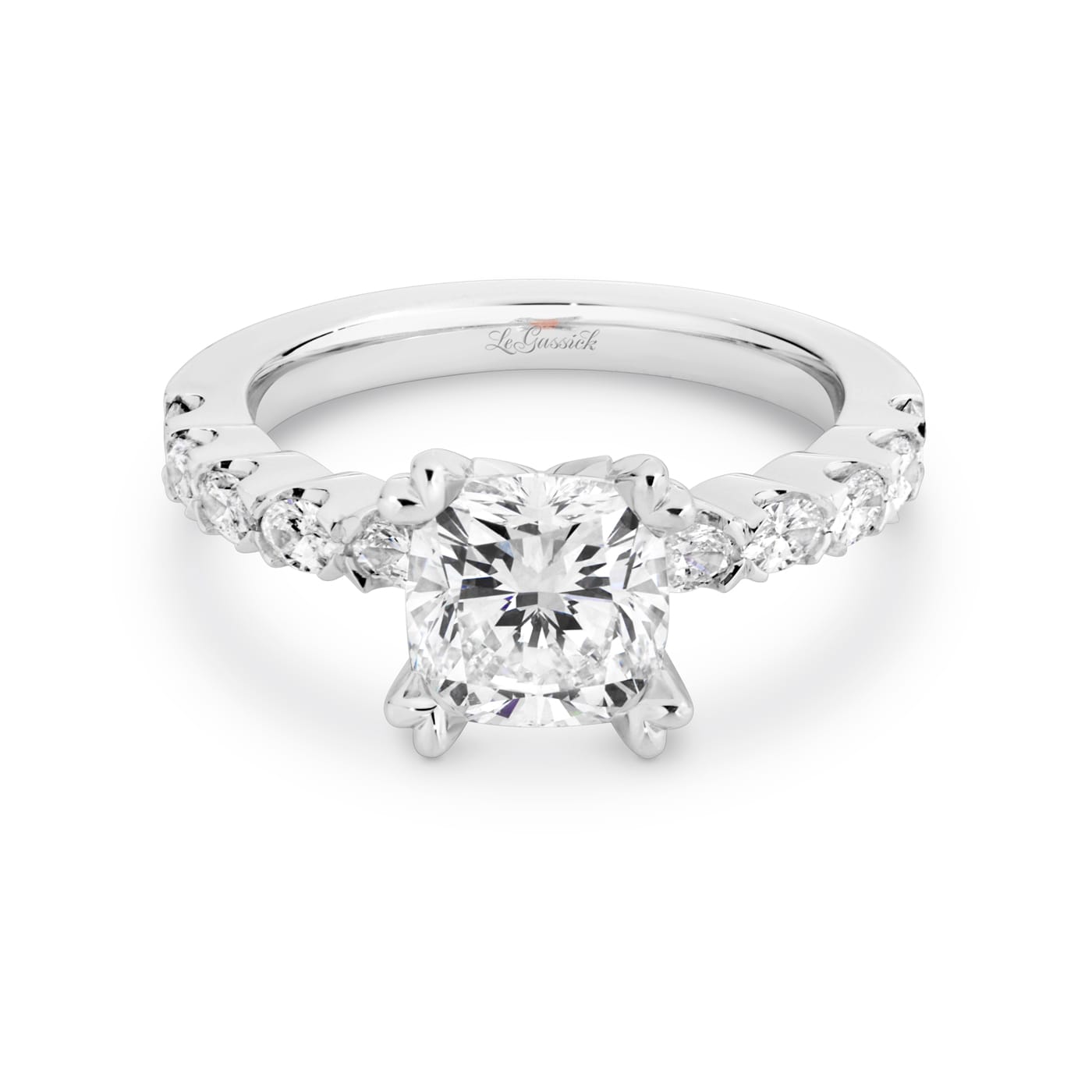 Grace
A magical display of brilliance is seen in this stunning 2.04 carat cushion solitaire. Classic elegance encapsulates Grace as she oozes femininity that will transcend time.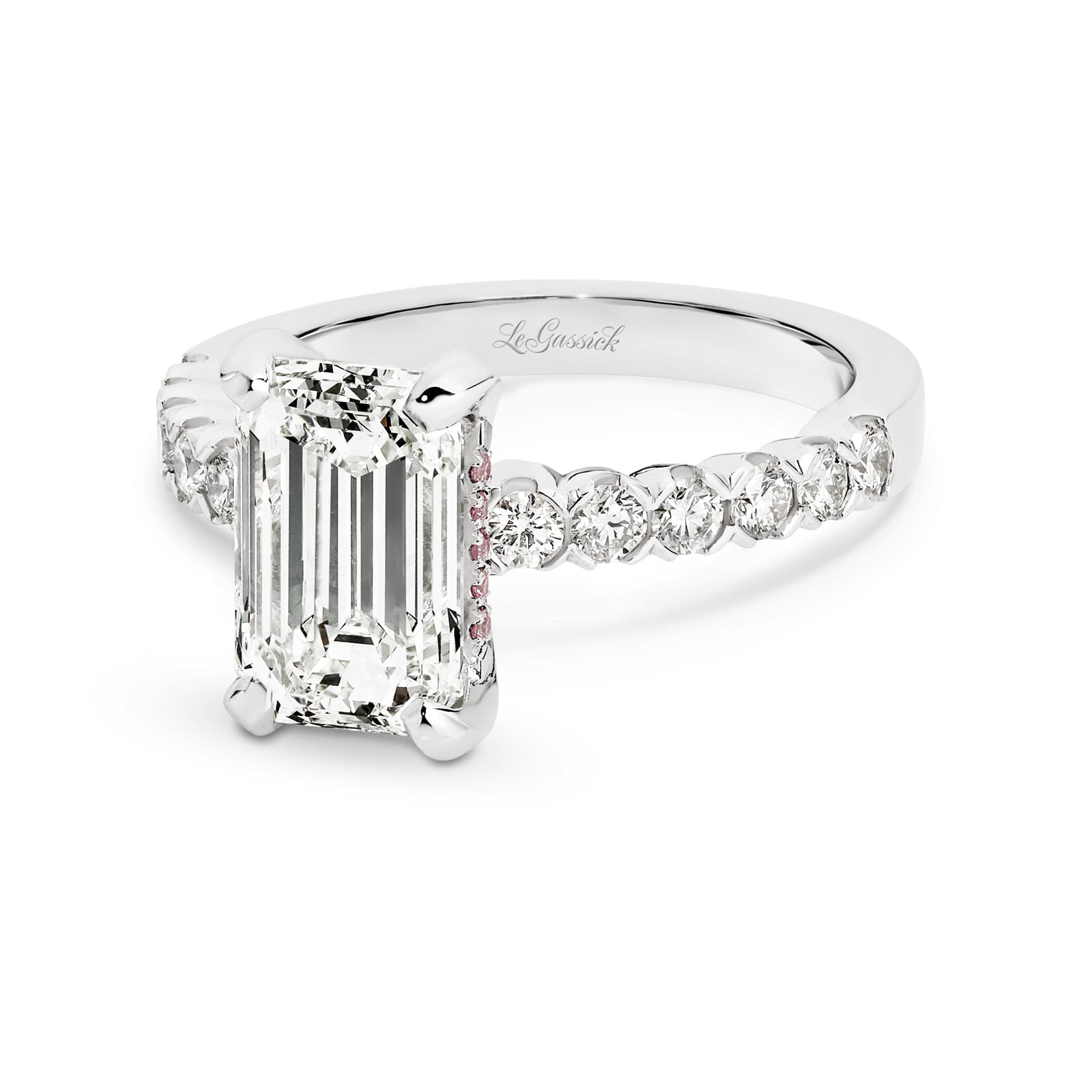 Athena
This stunning 3.02ct Emerald cut solitaire diamond radiates its strength and beauty beyond compare. Handcrafted in Platinum to perfection, this magnificent stone is supported by 12 round brilliant cut diamonds totalling 0.48ct in the band.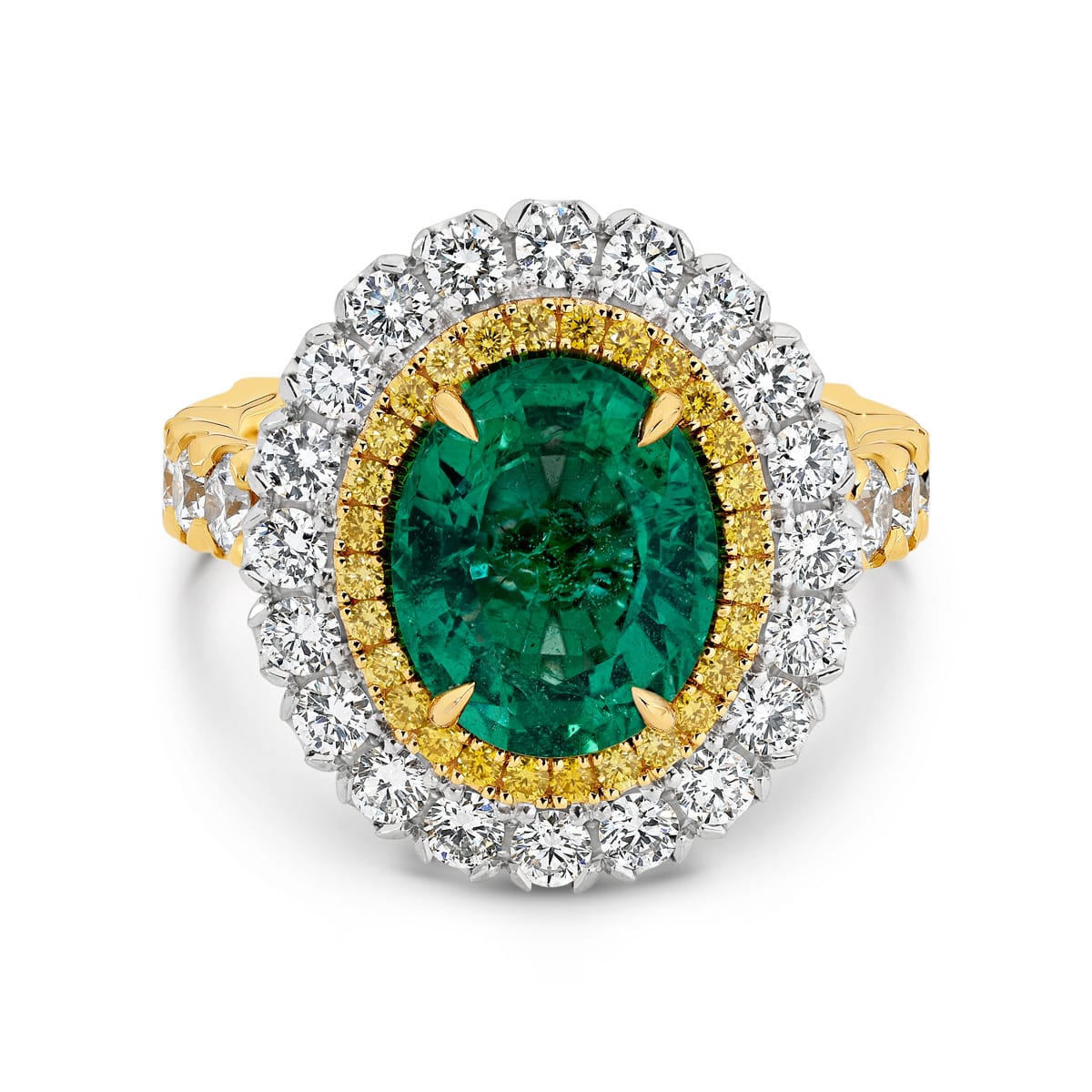 Kai-mana
Breathtakingly beautiful and known as the stone of love and friendship – Kai-mana's exquisite natural 3.79 carat oval emerald is an absolute dream.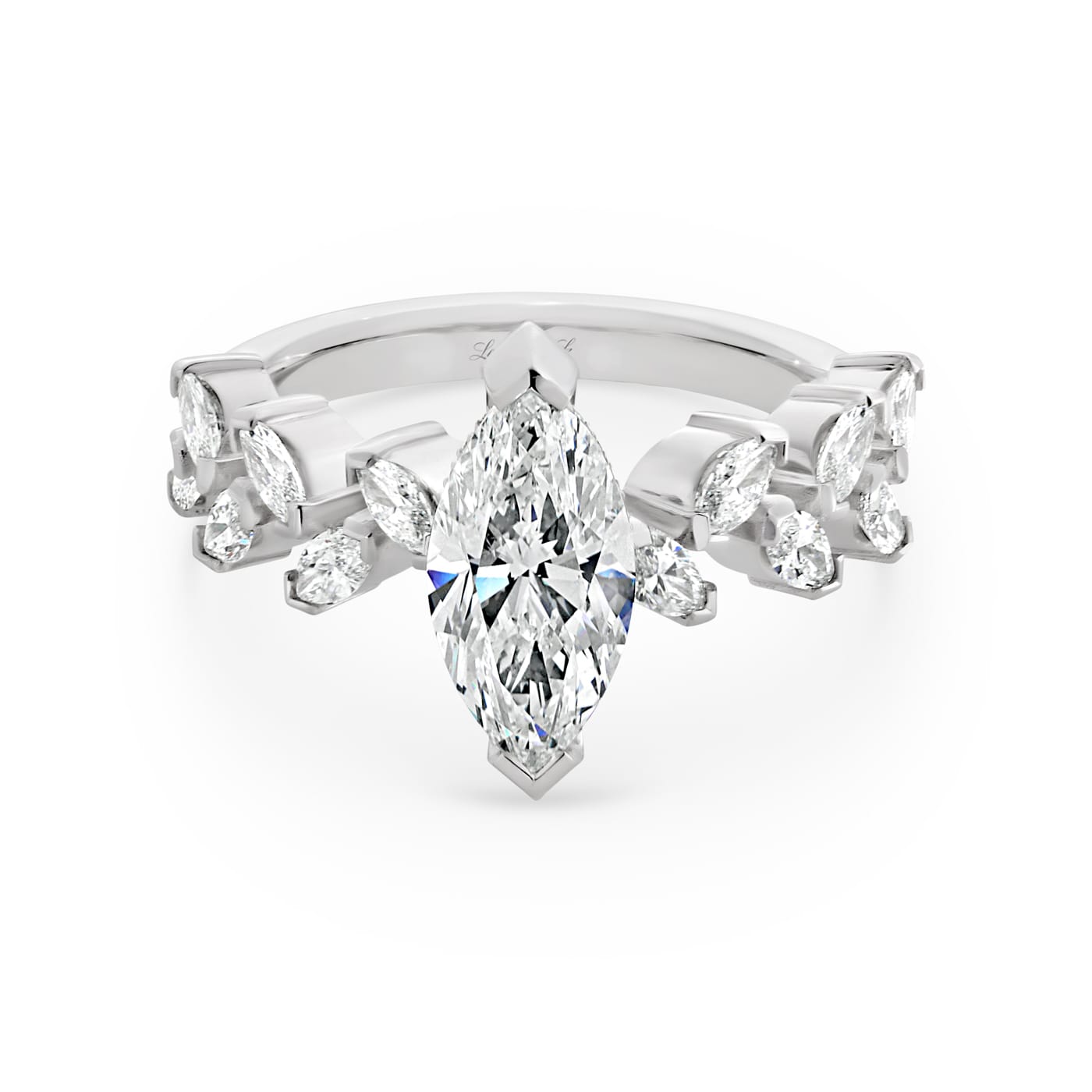 Valentina
Powerful yet feminine, Valentina celebrates rare beauty with her brilliant 2.01ct Marquise diamond centrepiece. She captures your heart with her elongated, navette shape giving Valentina the ultimate luxe feel. With a marquise diamond band resembling leaves floating down a vine, her diamond brilliance combined with stunning handmade detail bring out her flamboyant personality.
Alexandra
With a sense of regal charm and character, Alexandra celebrates beauty and charm. With a 3.74ct cushion cut Lavender Spinel centre gemstone, she radiates stunning colours of purple and blue as she sparkles with light.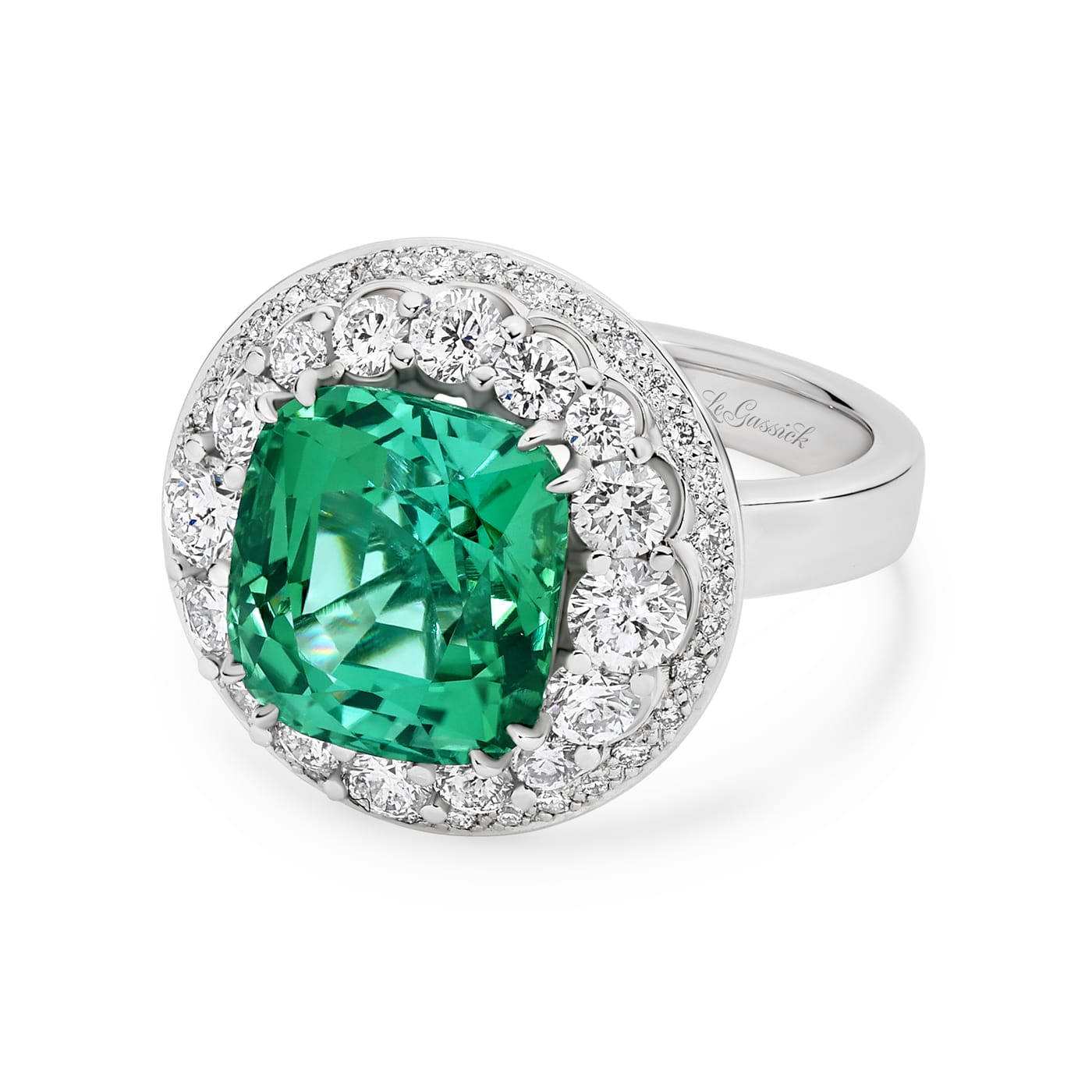 Marihna
Majestically poised atop two crowning halos of diamonds, Marihna's 6.08ct cushion cut natural green tourmaline is simply stunning. Her presence instantly commands the attention of all who admire her as she is to be forever adored.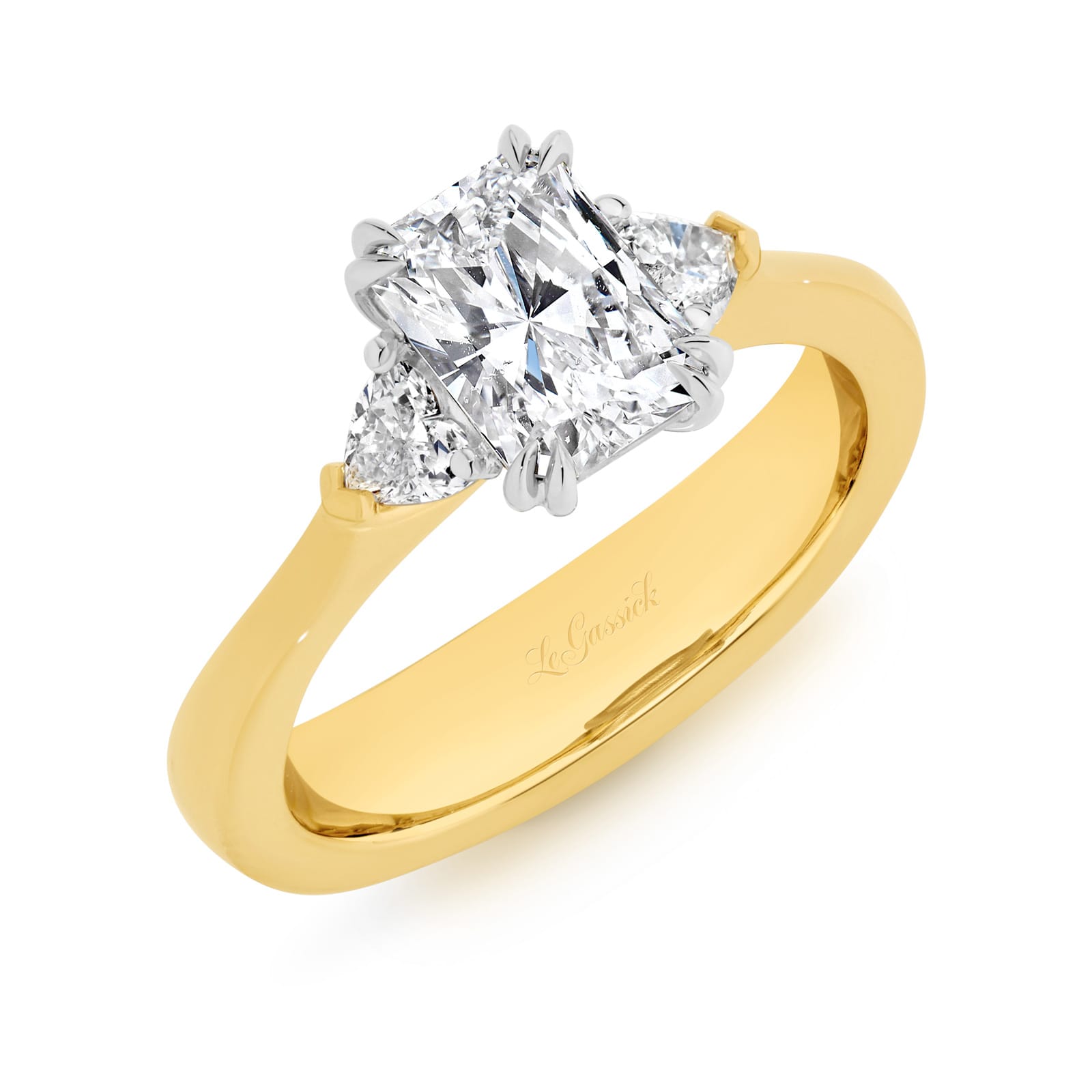 Sierra
Delightfully feminine, Sierra's exquisite 1.50ct D coloured, GIA Certified Long Radiant cut centre diamond is the feature player, giving her that enviable wow factor.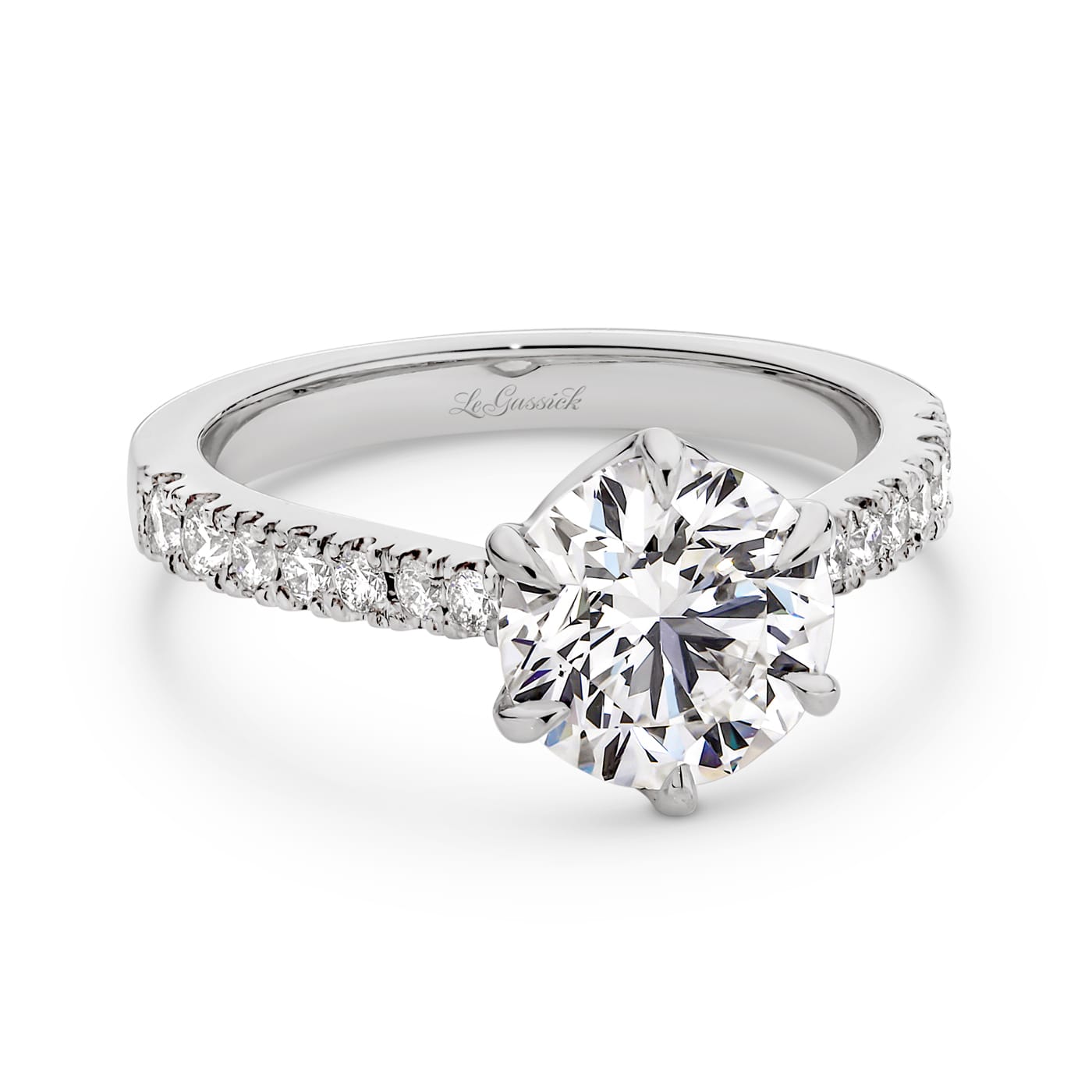 Milena
Diamond Perfection! A sparkling 2.01ct round brilliant cut white diamond takes centre stage in this classic diamond ring.