With the most striking blue-purple tones, Violetta is simply mesmerising.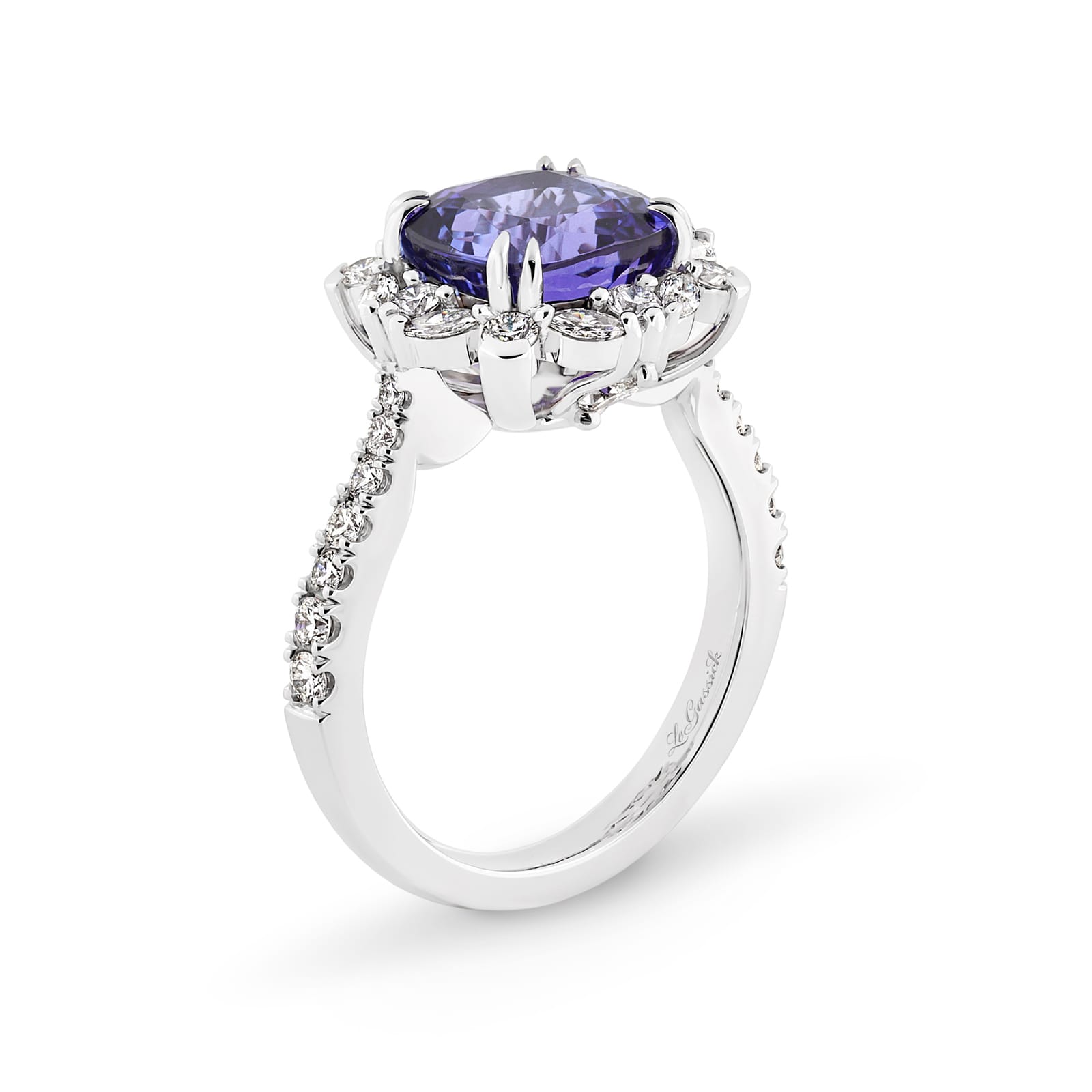 Her 4.06ct cushion tanzanite centre offers the most striking and rich colour, contrasted and enhanced by her sparkling white halo of diamonds.
With a strength of character combined with classic elegance, Violetta is a sophisticated masterpiece to be treasured now and forever.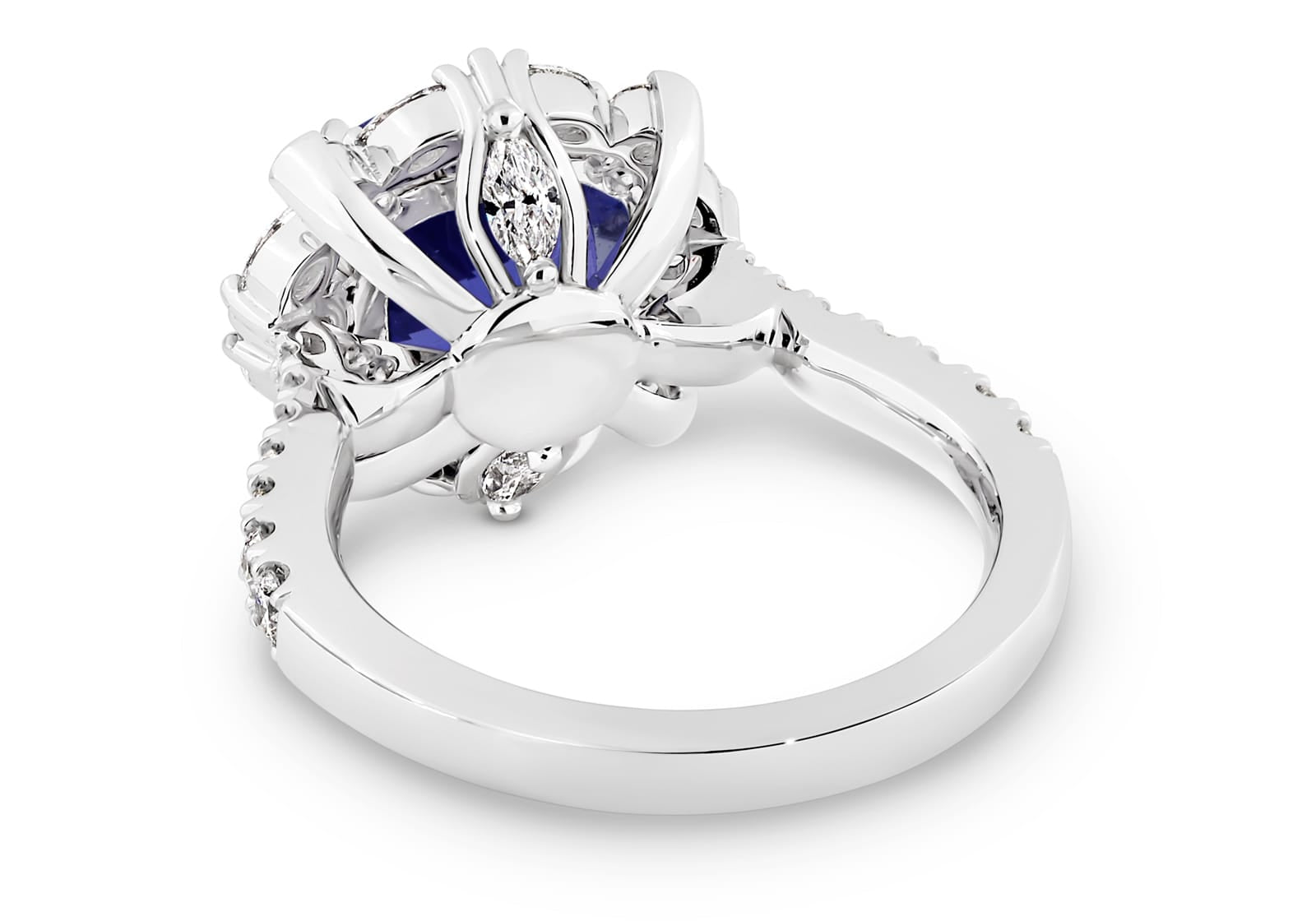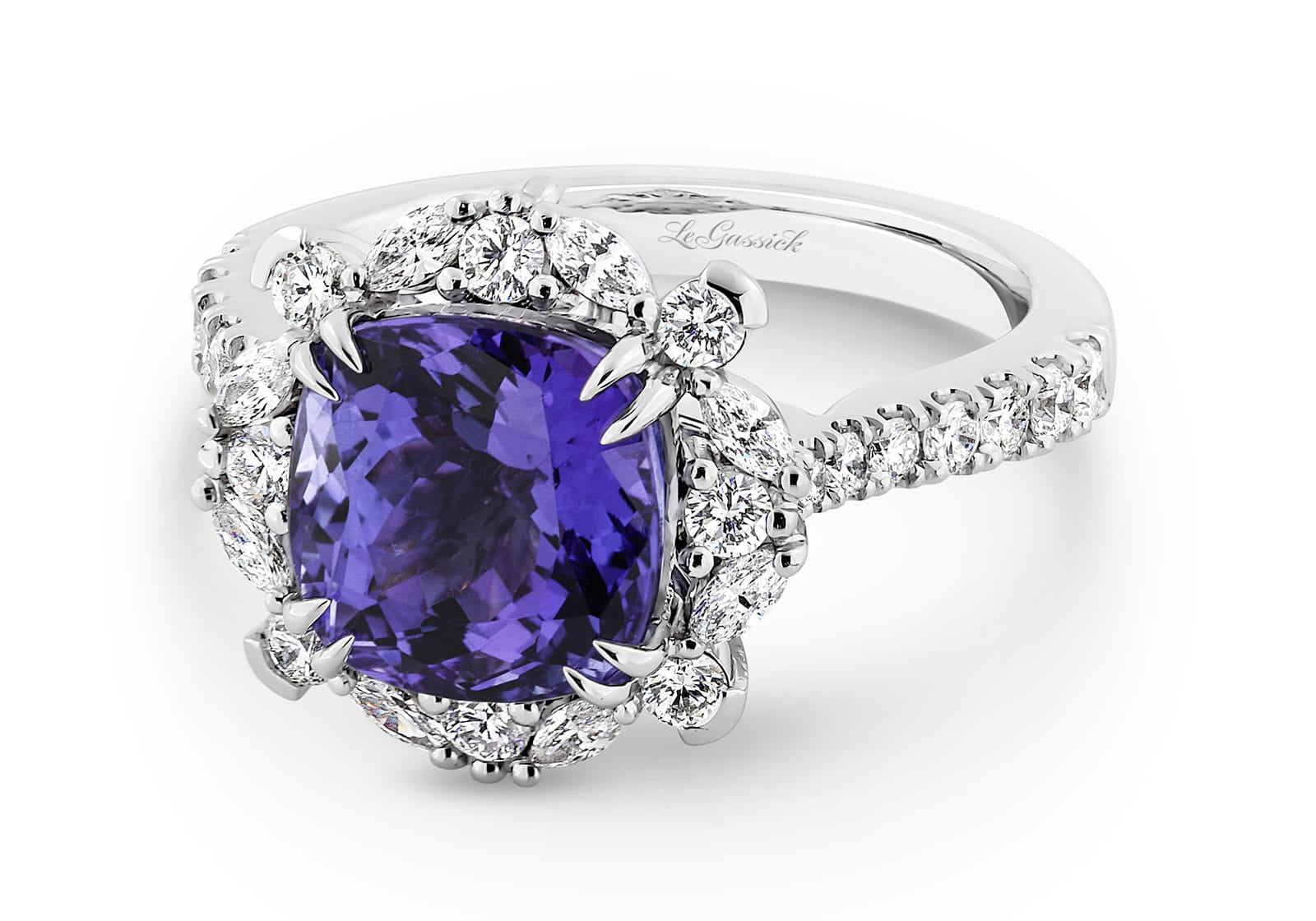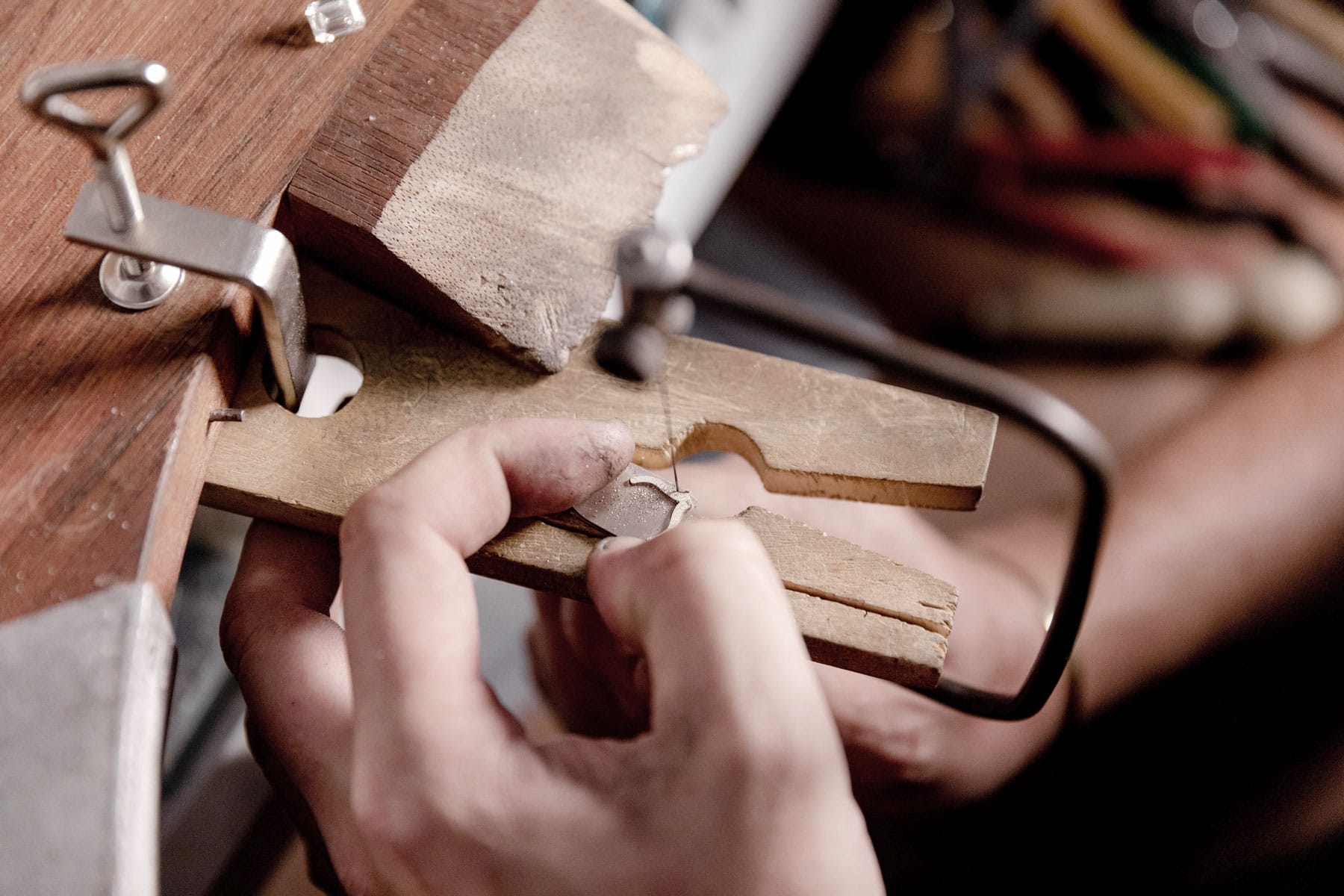 Violetta has been designed and crafted to mesmerise and enchant from now to forever.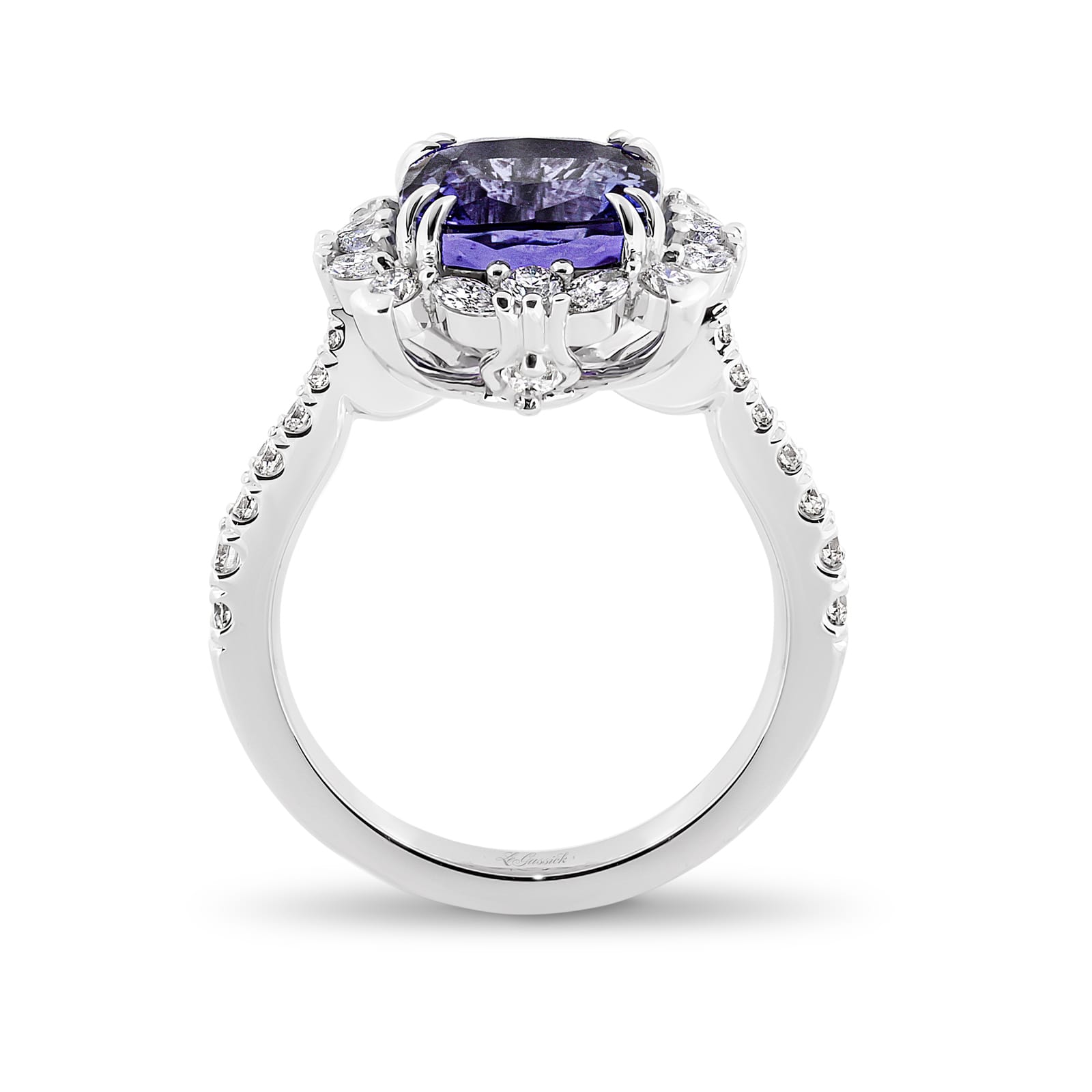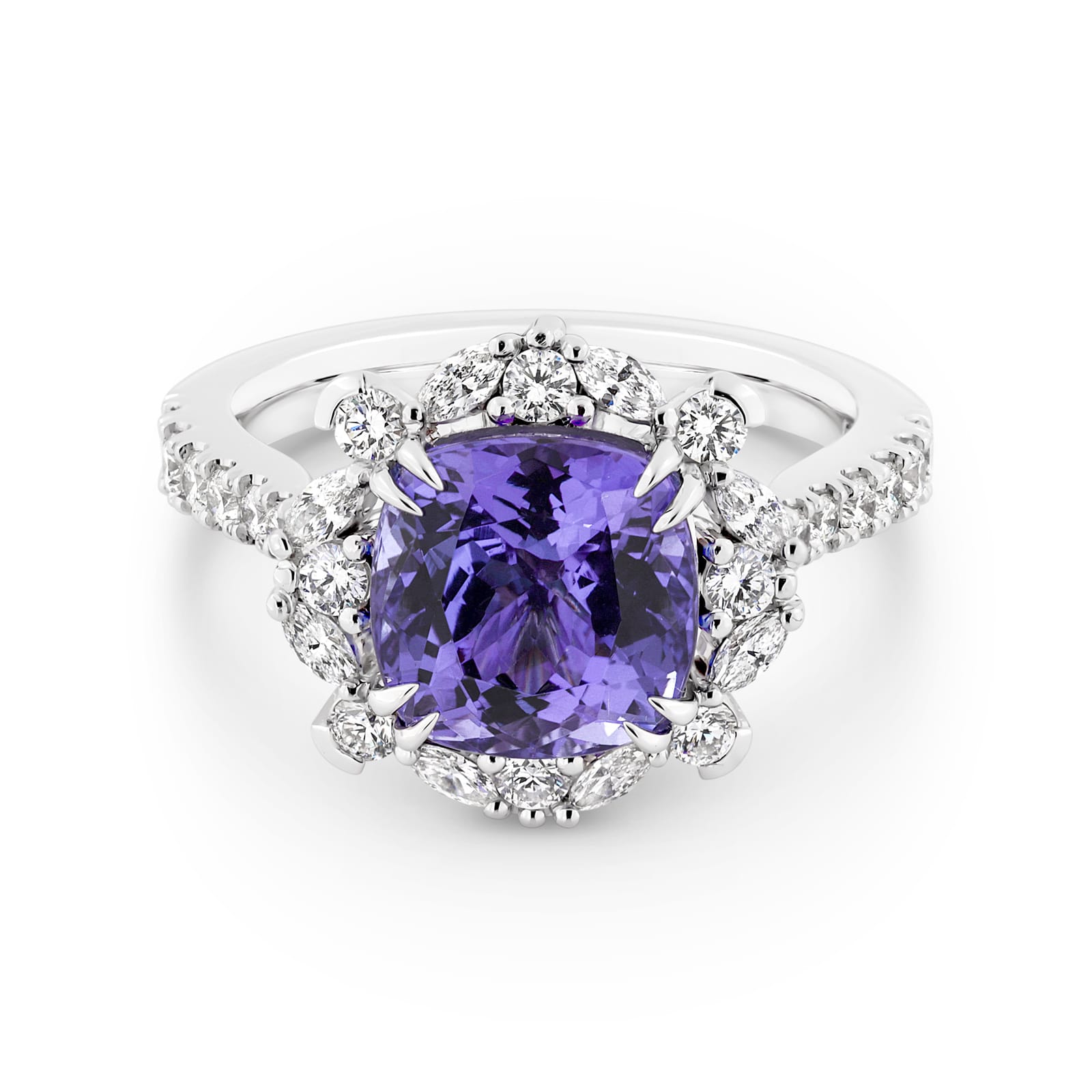 We invite you to make an appointment to discover 'Violetta' in person.