With a sense of regal charm and character, Alexandra celebrates beauty and charm.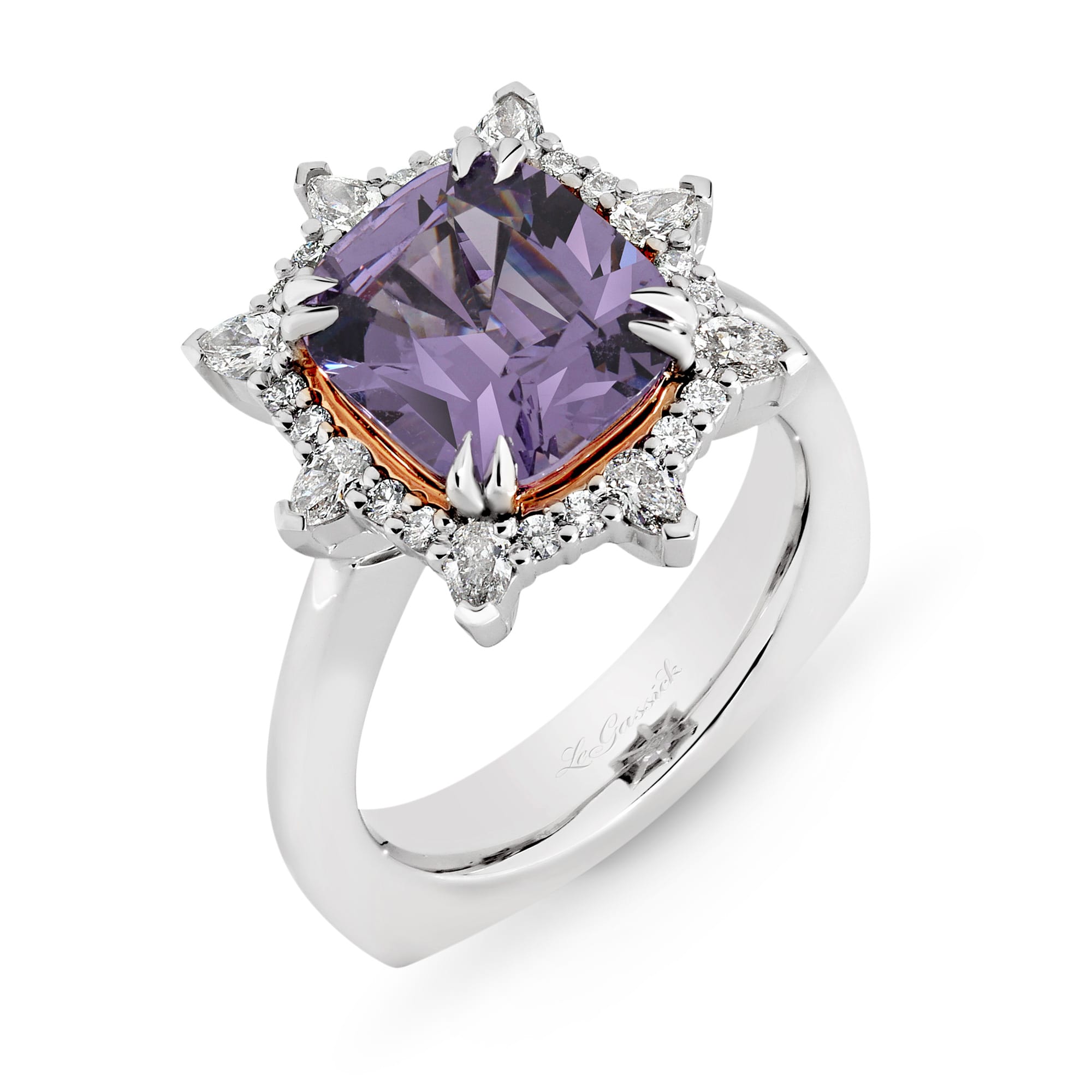 With a 3.74ct cushion cut Lavender Spinel centre gemstone, she radiates stunning colours of purple and blue as she sparkles with light.
Her centre masterpiece sits upon a rose gold cradle and is encased with a diamond halo crown to draw the eye to her glorious centre gemstone.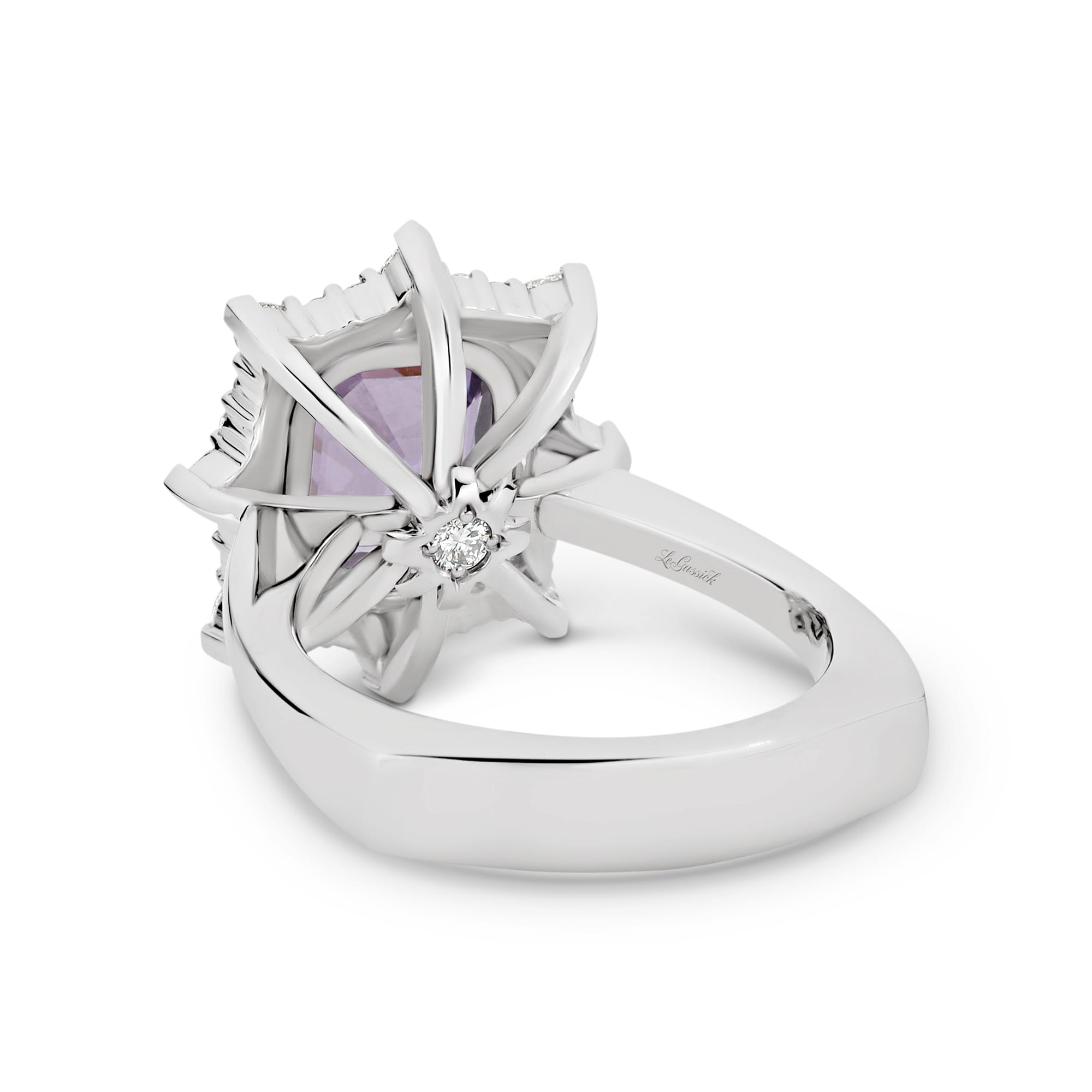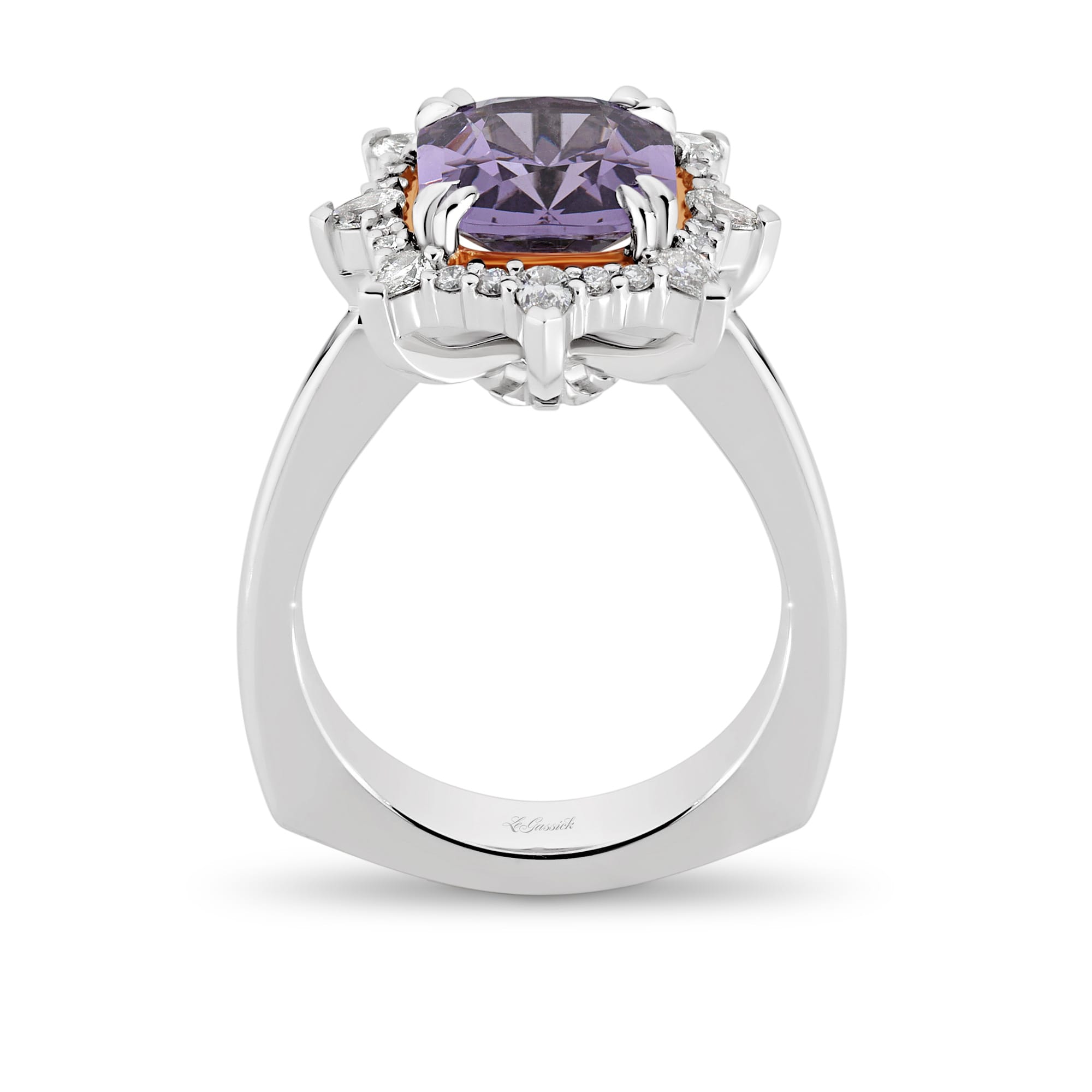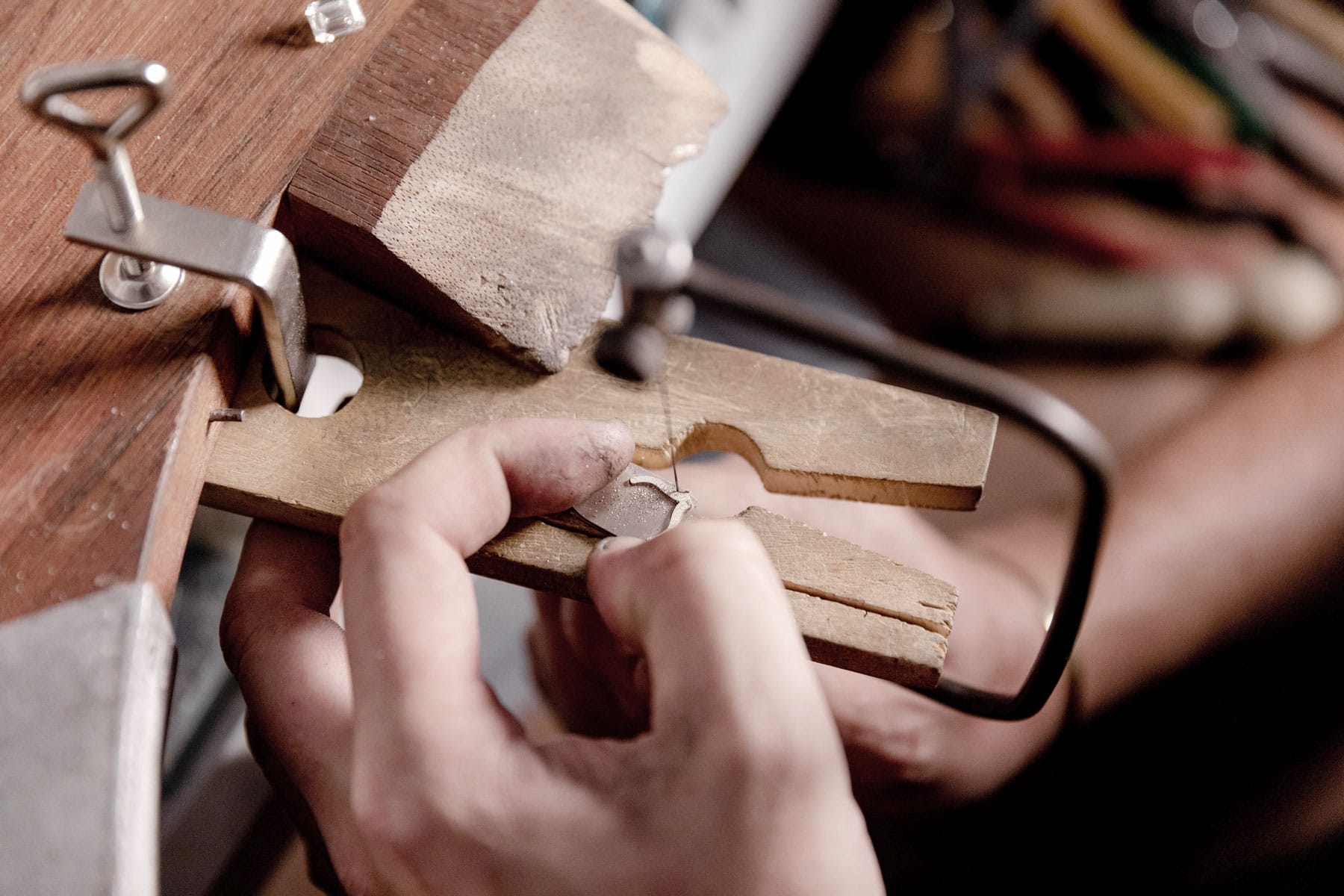 Crafted by hand with gorgeous white gold detailing, Alexandra is a piece to love and cherish for now and evermore.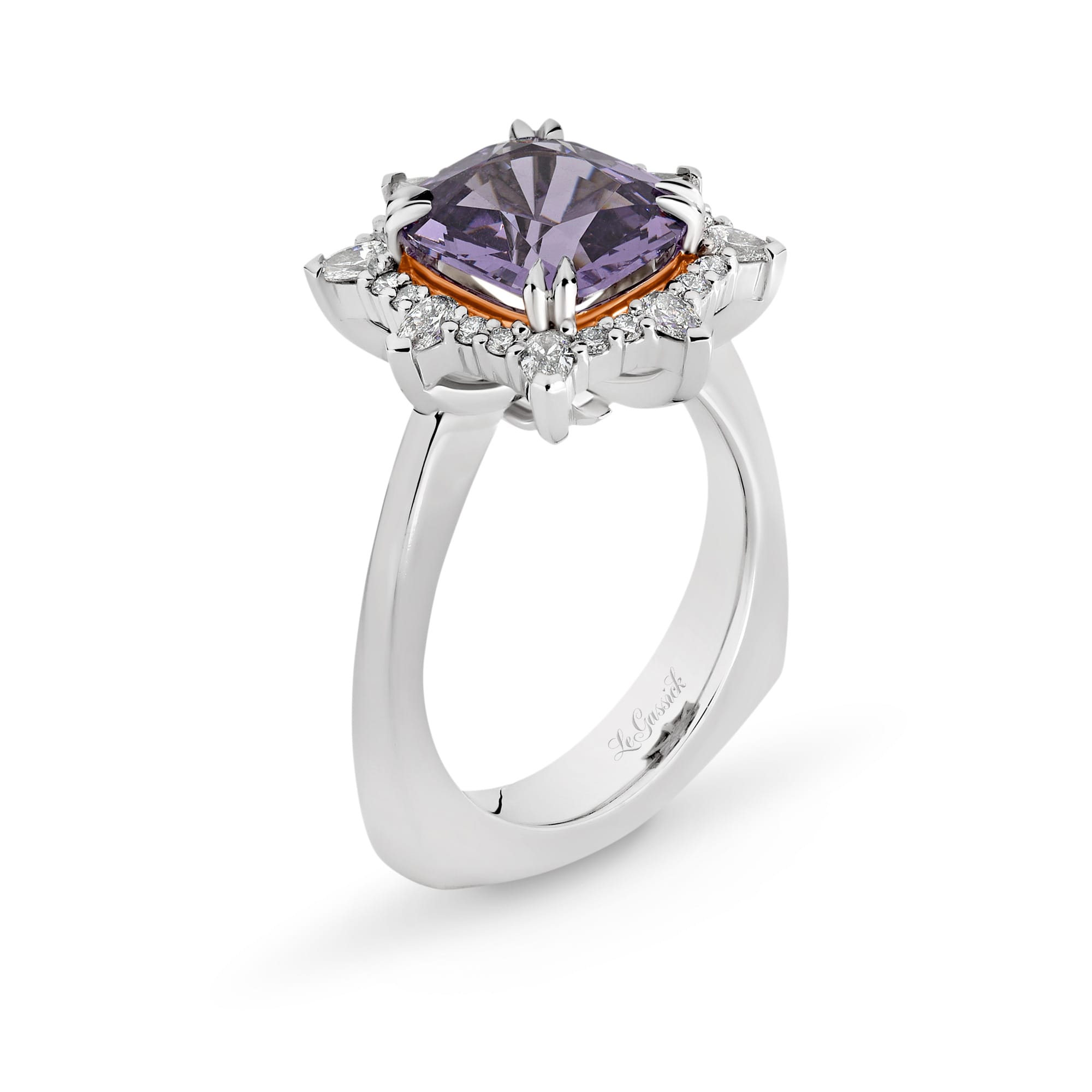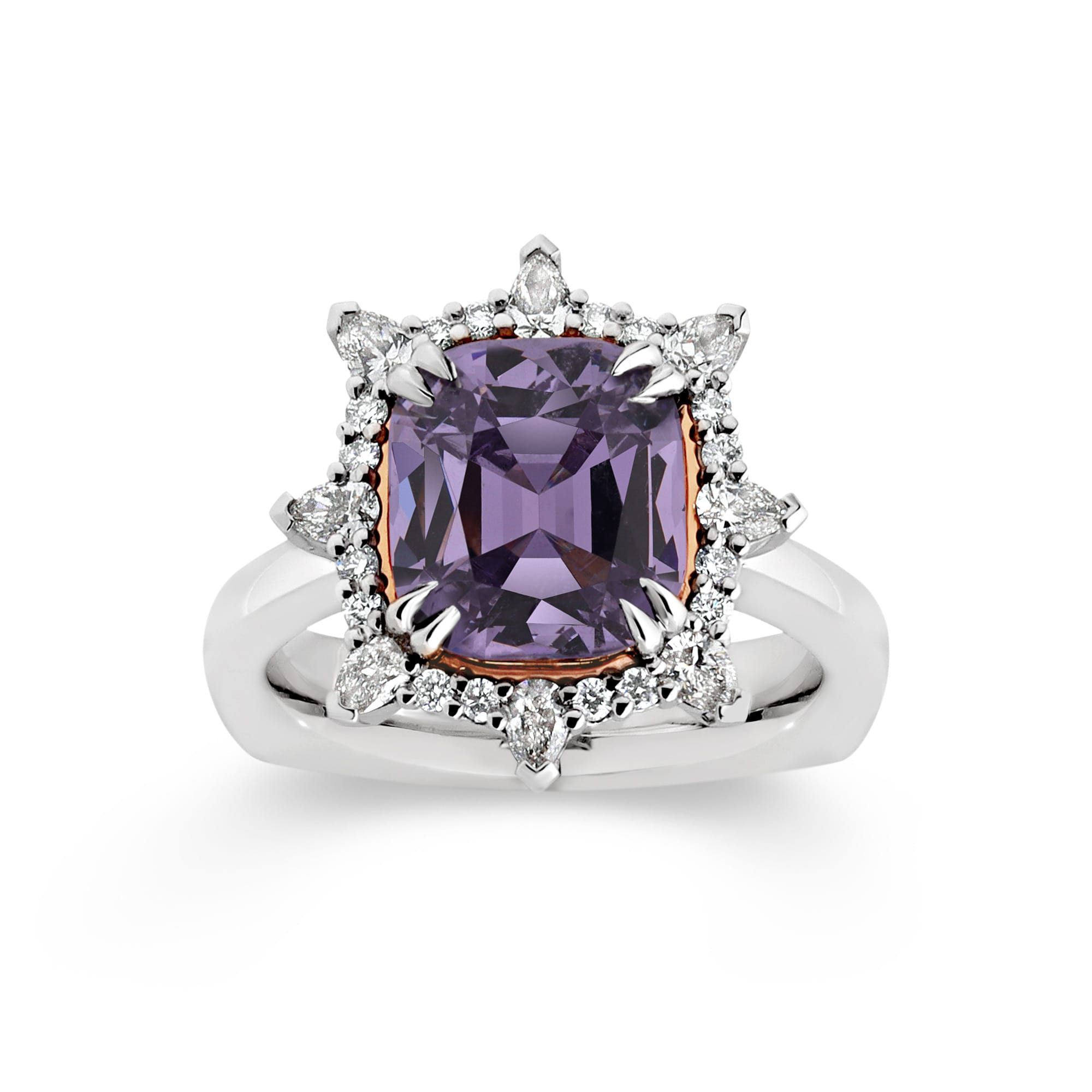 We invite you to make an appointment to discover 'Alexandra' in person.